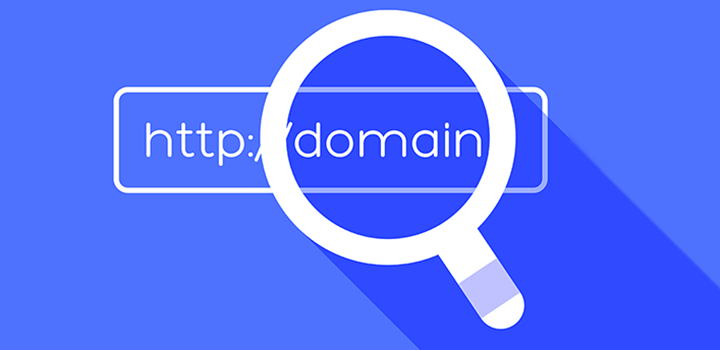 If you want to buy domain names, then you'll be happy to know that the entire process is fairly easy. You have to visit a registrar, search for a domain that isn't taken and buy it. The problem comes in choosing the right registrar, getting the best domain depending on your purpose, and selecting the best TLD. Millions of domains are bought every year, so now is the best time to start.
Choosing a Registrar
There are two types of registrars: those that are directly affiliated with ICANN and resellers. ICANN is an organization that oversees the domain naming service. Whenever you buy a domain, regardless of which registrar you choose, you will pay a small fee to ICANN that typically amounts to less than a dollar.
Regardless of what copy they use, the truth is that every registrar offers the same service. There is no difference in quality when it comes to this service. A domain you buy from one registrar will be the same as one from another.
The major difference is the price. Most .com domains sell for about $10 to $15 initially. Aside from checking the initial price, you should also check the renewal price. Low-quality registrars tend to offer low initial prices, but your domain will renew for $30 to $40. In this case, cheap is the best way to go. It would help if you also considered choosing a registrar that offers additional services, like privacy protection and security. This will make it harder for people to spam you.
Choosing a Domain
Choosing a domain is becoming harder because millions are purchased every year. Most, if not all, of the three-letter domains, have been purchased for the major TLDs. It's also getting harder to buy domains with one or two words. There are several things that you should consider when choosing your domain.
Consider if you want a brandable or SEO domain. A brandable domain is like a business name. For example, Delicio.us and Twitter.com would be brandable domains. They don't offer any special SEO benefits, but they give you a unique name.
SEO domains use your main keyword. While SEO domains have become less powerful from the Google Panda and Penguin updates, they are still useful. They used to give you about 10 extra points of relevancy, but now they give you about two or three, which still gives you an advantage.
For example, if your website is about left-handed scissors, you would want a domain like lefthandedscissors.net. These domains are best if you plan on quickly selling or monetizing the website. While you can easily build a lasting business with them, they are better for reaping the rewards in a short amount of time.
Try to come up with several alternatives to your intended domain. The chances are that the domains that you come up with first are already purchased. You can also add hyphens to the domain but only use one or two hyphens. Using more will often reduce a customer's confidence in your website.
You may also run into premium domains. These are good domains with a lot of SEO or brand power that someone else is currently holding. You can buy them from the registrar's auction if they offer this feature or from a domain marketplace. The only problem is that premium domains cost hundreds or thousands of dollars. Some have even gone for millions, like FB.com for $8.5 million and wine.com for $2.9 million.
Choosing a TLD
There are many TLDs or top-level domains. A TLD is the two or three letters that follow a domain. For example, the TLD for lefthandedscissors.net would be .net. The two most popular TLDs are .com and .net, which account for nearly 50 percent of all registered domains.
There are some benefits and disadvantages to following this trend, but it largely depends on what you want to do with the domain. If you plan to build up the website and then sell it, you want to have the most popular TLD. Using an unpopular TLD can decrease your profits.
Many people think that other TLDs have lower SEO potential or that customers won't trust them. The first problem is because Matt Cutts, Google's leader on removing spam, has said that many .info domains are spam. At the same time, the truth is that there are currently no actions against specific TLDs. They all rank the same if you build them properly. Some customers might distrust your domain, but the effect is less than you might think. For example, Delicio.us is a viral website, even though it uses the .us do
These TLDs give you a chance to grab premium domains at a lower price. While .com, .org and .net are easily the most popular, there's no reason to turn your back on the other TLDs. If one of them fits your budget and message, then consider buying it.
Conclusion
Buying a domain is incredibly easy, but a lot of strategy goes into buying the right one. Choose a registrar that is cheap but offers several additional benefits. The domain should also be either SEO-friendly or full of brand power. While .com and .net TLDs are popular and useful, the other TLDs are just as good.